Zahir Accounting
Business management software that provides convenience in managing and presenting business activity reports, including sales, purchase, inventory, finance, accounting, project assets, and etc.
Apicta Indonesia Reward
by Minister of Information and Communication
2002-2004
Indonesian President Reward
2003
First Winner of
Teknopreneur Award
2008
Zahir Accounting
The Best Choice
For Successful Businessmen:
Generates instant financial and business reports without the need to fully understand Accounting
Provides analytical graphics of Business and Financial Ratios, enabling smarter business decision-making
Enables you to oversee both business performance and financial reporting from any smartphone or tablet
Zahir Accounting software has earned many prestigious awards and was developed by a solid company certified with an ISO 9001:2008
Zahir Accounting has been professionally used by more than 60.000 users
The software has been tested and developed for more than 20 years
Technical support is provided via implementation training, and then through phone, email, or live chat services
The software was developed to meet the accounting standard
The software is fully recommended by trusted consultants and public accountants
Extensive Networks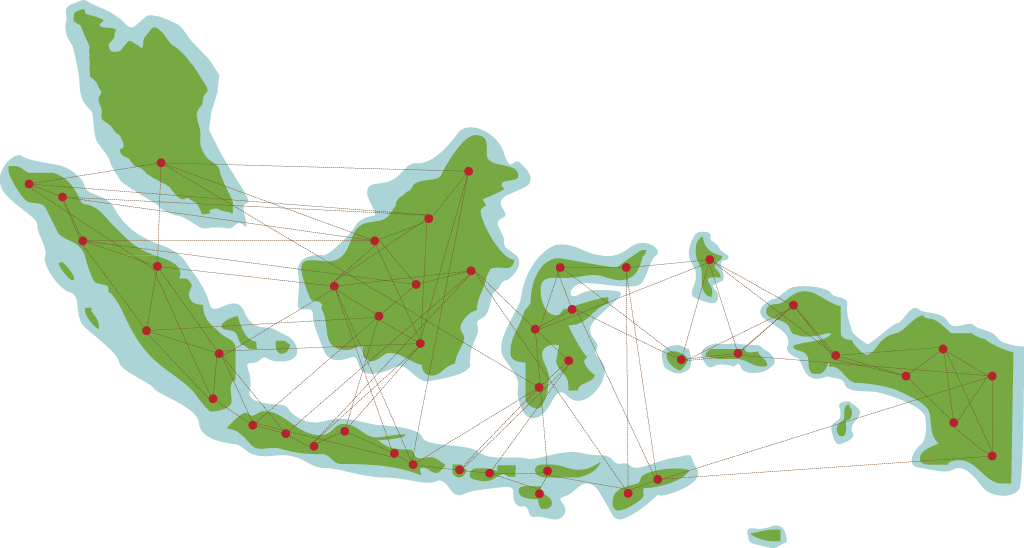 Has been present in more than 30 cities across Malaysia and Indonesia
Everything's Made Easy with Zahir Accounting
Transaction inputs are as simple as filling in notes, without the need to understand accounting
Financial & Business reports are available within seconds with only a few mouse clicks
A comprehensive graphics dashboard of financial and business analyses is available for facilitating strategic decision-making
Business management is truly made easy, as all transactions are fully integrated from selling, buying, stocks, project assets, credit & debit, and records of other financial costs and transactions.
Thousands of Users Have Felt The Simplicity of Zahir Accounting



Zahir Small Business
For Small Business Enterprises (SME)
Purchase & Sale of Goods
Control Payable & Receivable
Complete Inventory Control
General Ledger
Cash Bank
Zahir Flexy Trade
For the Public Business Sector Trade & Distribution
Purchase & Sale of Goods
Control Payable & Receivable
Complete Inventory Control
Recording Serial Number Goods
General Ledger and Cash Bank
Zahir Personal
For Business Field Services, Foundation, & Non-Profit
Managing Projects
Project Costing Department
Consolidated Profit / Loss per Project
Fixed Asset (with various methods of depreciation)
General Ledger
Zahir Standard
For Line of Business Contractors, Services, and Trade
Purchase & Sale of Goods
Complete Inventory Management
Control Payable & Receivable
Managing Cost Project Budget & Ministry
Assembly / Assembly Items & Stock Hospitalization
Zahir Enterprise
For Large-Scale Business Sector As Manufacturing
Procurement (Purchase Request, Purchase Order, Sales Quotation, Sales)
Complete Inventory Management
Control Payable & Receivable
Multi Facilities: Multi Currency, Multi Warehouse, etc.
Assembly / Assembly Items & Stock Hospitalization
Zahir Online
Managing Business Finance Inter Branch Online
Sales & Purchase of Goods
Complete Inventory Management
Project Costing Department
Control Payable & Receivable
Reconcile bank
Multi Warehouse
Zahir Costumers' Comments and Endorsements
"Zahir can accomodate the needs of my company's financial reporting with affordable price and excellent after sales service."
"Zahir Accounting enables us to make quick reports of goods, sales and purchases, with an appealing look that is easily understood."
"Your Web-based Report Server is the most attractive product for my business. It enables me to control or oversee reporting without the need to come to my office."
"The Support warranty service provided by Zahir Accounting makes us feel comfortable and ensures us that it's our best choice."
Get Zahir Accounting Now!
Now is the time to feel the simplicity and benefits of using Zahir Accounting Software